JMicron ♦ KaiKuTeK, the subsidiary of JMicron, 2022 Annual Product Showcase - Smart sensor, mmWave precise accuracy ; Full-Duplex transmission, infinite possibility, has ended last week. We showcased not only our storage bridge controller solution, but also our gesture recognition sensor SoC with mmWave radar and end-use applcations. Further one-on-one live demostrations were arranged for our guests as well.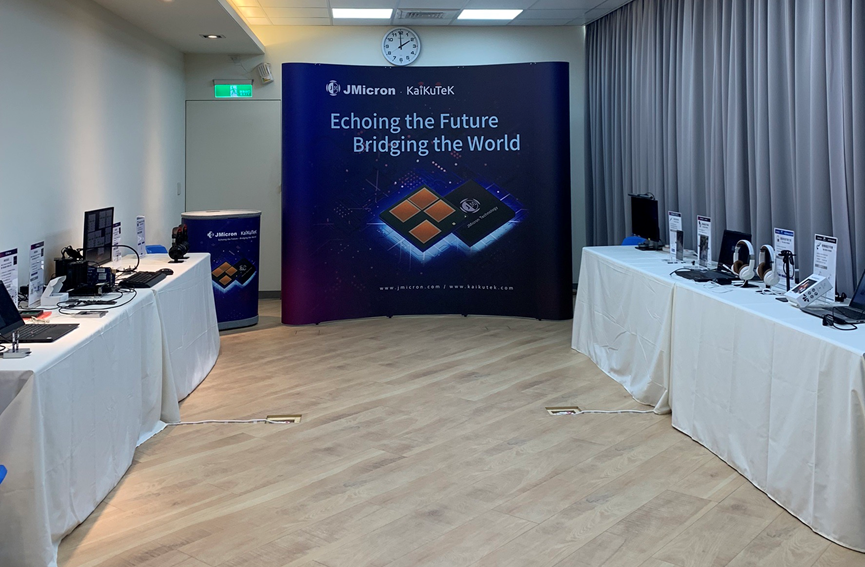 《There're bridge controller area & mmWave radar technology area》

As the Fifth-Generation wireless cellular network (5G) rapidly grow, JMicron released JMS586 to meet high-speed data transmission market needs.
JMS586 not only improve the speed, but also support several functions such as CLONE and RAID in order to meet end-use demands for
data backup, data security and capacity expansion.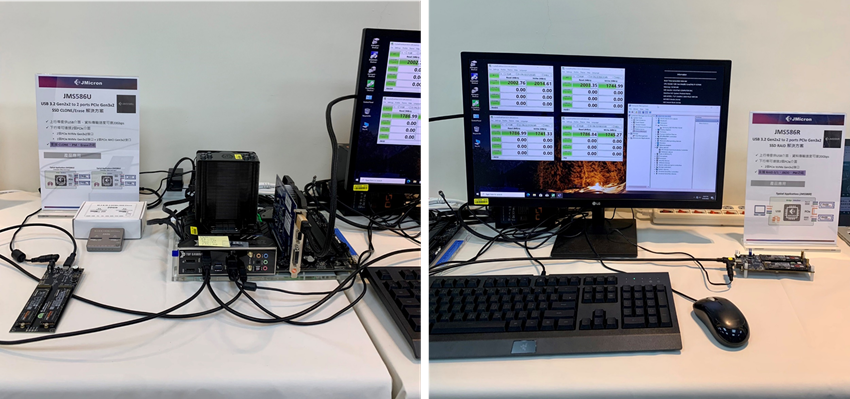 《

JMS586U solution (

left) & JMS586R solution (

right

)

》
JMS581 is designed for multimedia data explosion and various multimedia mobile device market, which support multiple storage interface data transmission. There's showcase of clients' end-use products.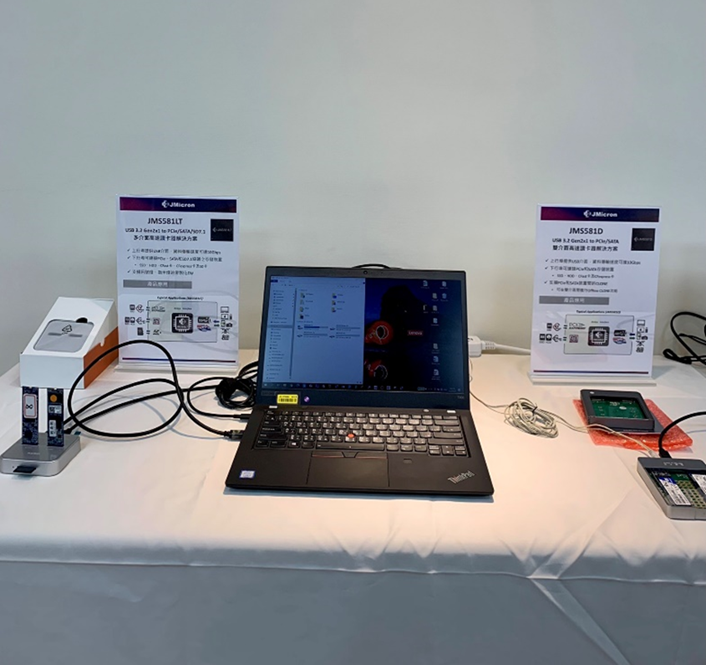 《

JMS581LT solution (

left

) &

JMS581D solution (

right

)

》

KaiKuTeK showcase end-use products which developed with our clients. These products proved the diversity of mmWave radar SoC application. As the rapid growth of non-contact human computer interface, air gesture control has been crucial to this trend. KaiKuTeK's faster and instinctive gesture recognition sensor technology would be able to bring easy-to-learn-and-use & simple user experiences.

On top of that, KaiKuTeK solution can apply to numerous smart wearable devices such as smartwatch, smartglasses and AIoT applicaitons such as smart gaming and smart home.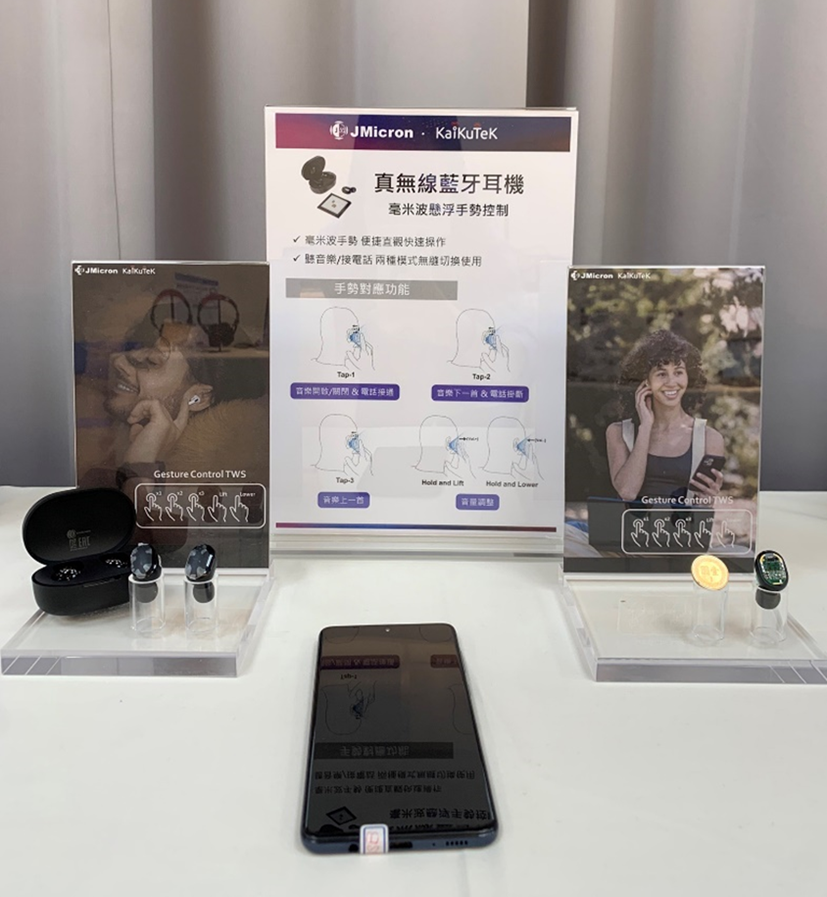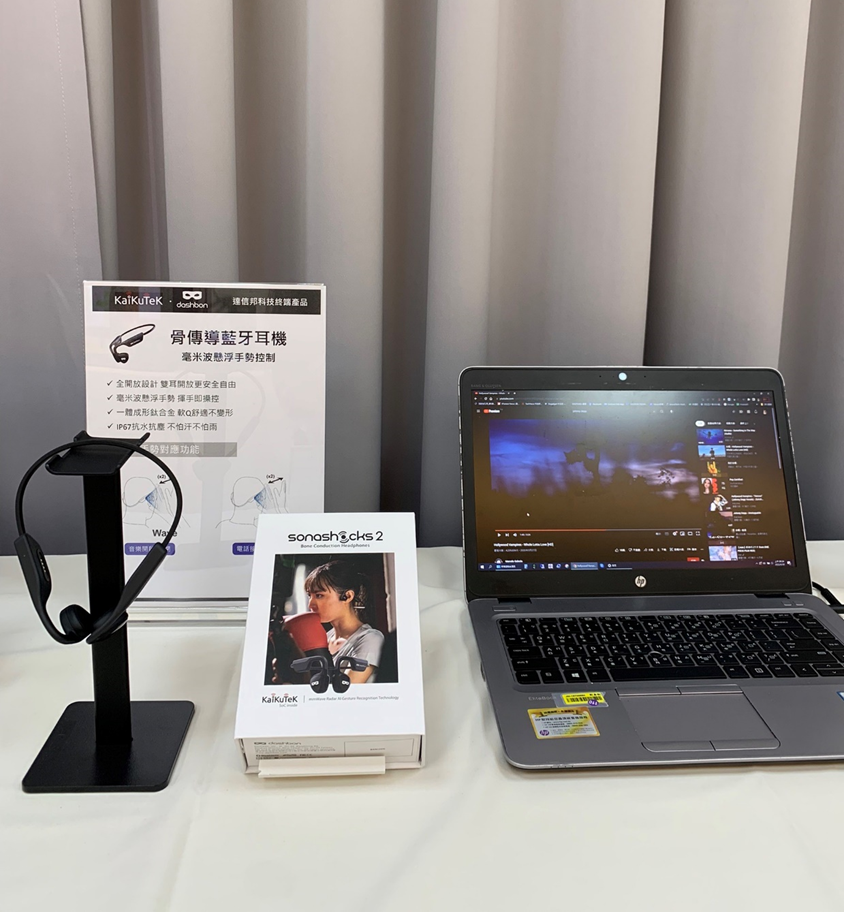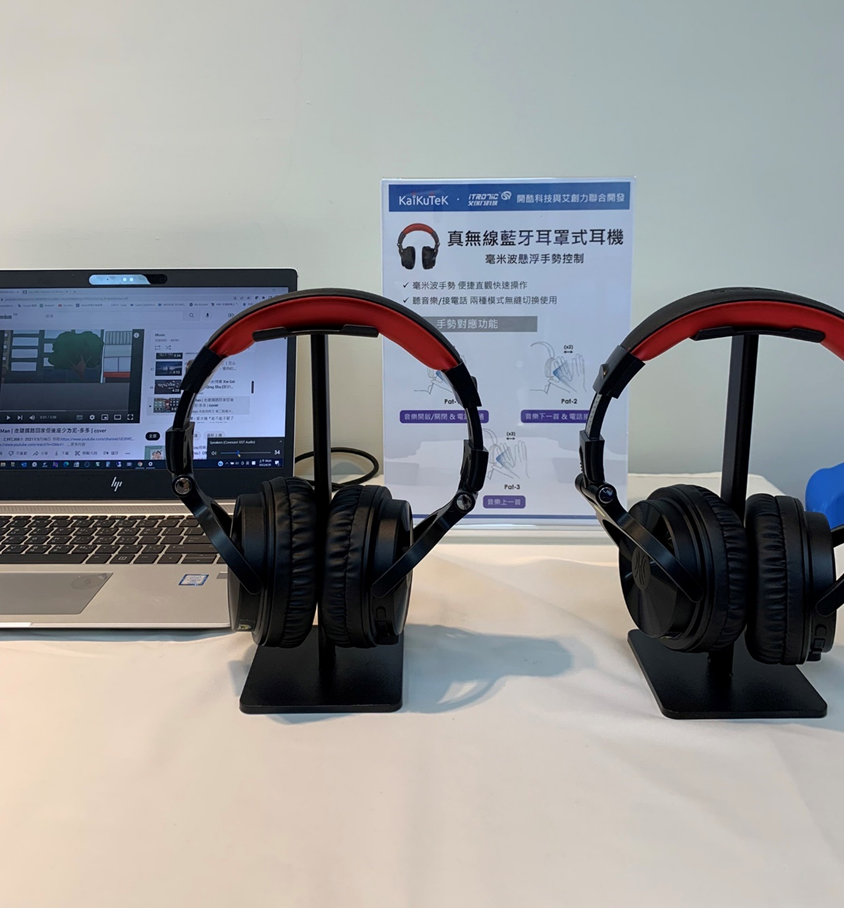 《
End-use products which developed with KaiKuTek's clients
》

KaiKuTeK integrate mmWave radar, AI Algorithms & Accelerator and Antenna with AiP (Antenna-in-Package) solution into single chip. This disruptive innovation create new path in the field of mmWave radar, which simplify the threshold for clients' future innovative mmWave radar product development.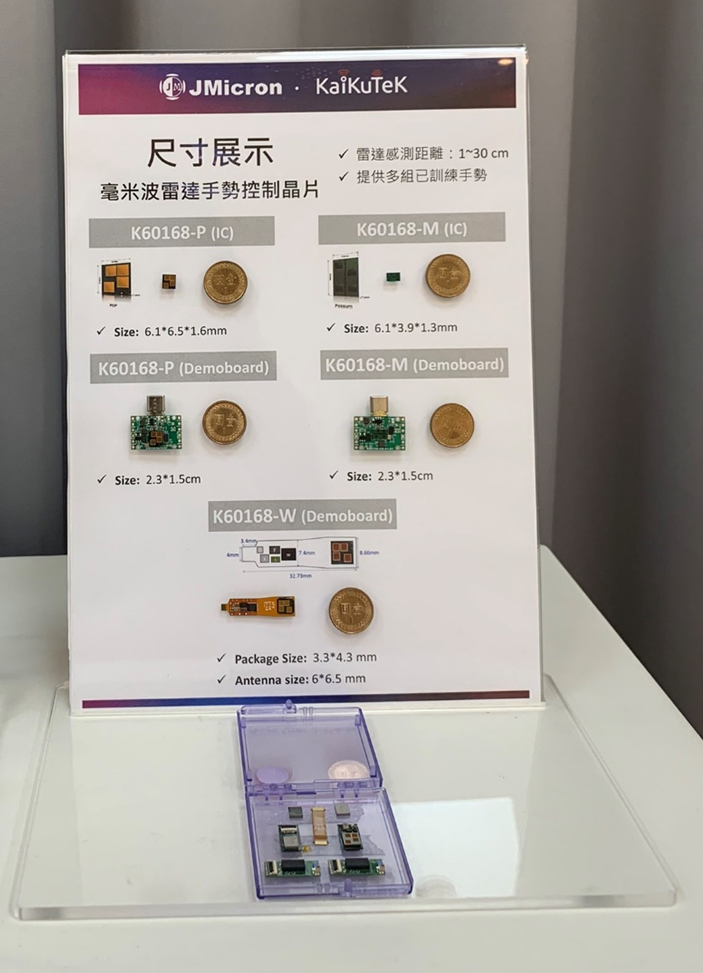 《The size of KaiKuTek gesture recognition sensor SoC with mmWave radar
》


JMicron will continuously focus on multi-bay bridge controllers' strategy and development according to the market trend. Furthermore, JMS591, JMB595 and JMS589 will release in the future as scheduled.

JMicron will uninterruptedly collaborate with KaiKuTeK targeting on mmWave technology and applying to smart wearable devices and AIoT applications, which meet UX expectations such as easy-to-learn-and-use, simple and gut instincts.

JMicron and KaiKuTeK will keep developing and innovating, be well-prepared for the market and customers.