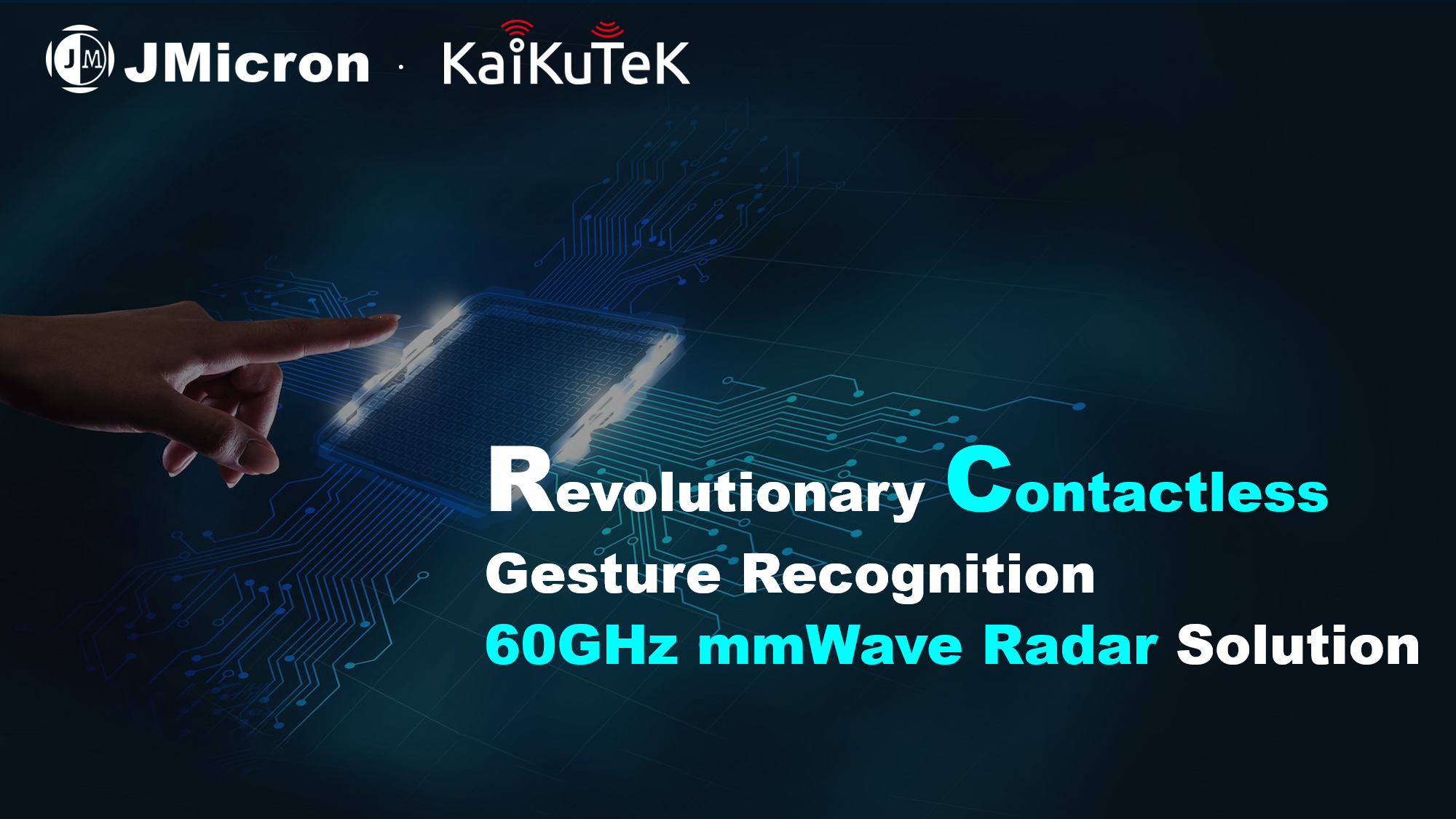 Taiwan-based startup KaiKuTeK has developed a system-on-chip (SoC) solution that combines 60GHz mmWave radar technologies, antennas and AI accelerators to realize close-distance fine gesture recognition.
KaiKuTek, founded by Mike Wang with funding from JMicron Technology in 2017, has developed a solution that it says has matured to commercialization ahead of international technology heavyweights.
KaiKuTek leverages an innovative mmWave circuit design, hardware capability and software algorithm, and sophisticated technologies in antenna design.
The innovative mmWave circuit design, which puts up a high barrier. Latecomers will have to spend tremendous time and money to be able to catch up with KaiKuTek.
KaiKuTek's AI algorithm achieves higher power efficiency, shorter response time and optimal energy efficiency; moreover, they also have robust technologies and capabilities in antenna design.
At present, gesture recognition/tracking has a wide range of applications. These include mobile phones (provides more diverse control experience), IoT wearable devices (smart watch, headset, smart bracelet), games (motion detection, game control), smart home/appliances (TV, lighting controls), and so on. We look forward to your participation and maturing the robust ecosystem together.
Below is the Intro video for KaiKuTeK solution: