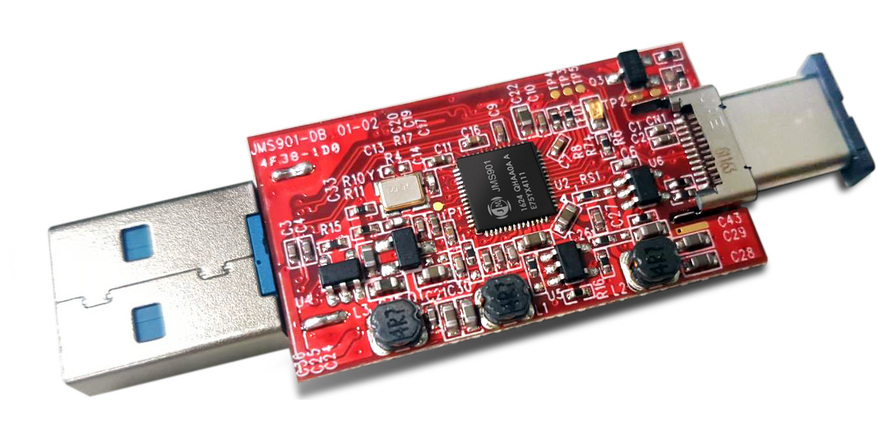 JMicron Technology Corporation, an industry-leading USB Type-C high-speed bridge IC design company, announced its JMS901 has passed the USB-IF's extensive test verification and acquired its bus power certification (TID: 1326). It is noteworthy that JMicron's JMS901 is the industry's 1st USB-IF Certified USB 3.1 Gen1 to UFS 2.1 Bridge Controller.
JMS901 is JMicron's solution for the emerging market of high-speed UFS interface. UFS devices have superior data transfer performance and advanced power saving features, which is already widely used for mobile devices and portable flash memory devices. In addition, embedded UFS memory and UFS memory cards are already available on the market. It is the best storage choice for the new generation of high-performance, power efficient and slim devices.
JMS901 with UFS memory can achieve blazing fast performance of more than 430 MB/s. This greatly surpassed the user's expected performance for memory cards. With adopting the UFS interface, a superior user experience can be brought by the huge time reduction of file editing and data sharing, For sales-related questions, please click on Distributor or Contact Us.